We need your help to stop the risk of violence in Chiapas, Mexico.
On July 8, the residents of the municipality of Pantelhó, Chiapas - including members of the Las Abejas de Acteal Civil Society, a historic human rights indigenous organization - reported receiving threats from organized criminal organizations that have been attempting to establish operations on Indigenous land.
In recent days there have been armed clashes on the outskirts of Pantelhó and Chenalhó, Chiapas. Local leaders have taken the decision to resist, making the case criminal organizations must not be allowed to establish roots in their communities.
The conflict is raging approximately 2 kilometers from the Las Abejas de Acteal headquarters. Our partners in Mexico estimate that more than 120 members of the peaceful community have already been driven from their homes. Some have taken refuge in La Casa de la Memoria and La Esperanza and have no plans to return given the imminent risk of an armed attack. Other families have opted to stay in Penthaló. The situation is tense and very dangerous.
The Mexican Federal Government must act immediately to protect the lives of the inhabitants of Penthaló and maintain the rule of law.
Please take a moment to write to Mexico President, Andres Manuel López Obrador and demand the Federal Government take action to protect innocent lives and civilians.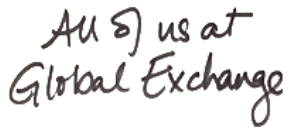 All of us at Global Exchange